January 10 - 12, 2020
RAMADA BY WYNDHAM CORNWALL, 805 Brookdale Ave, Cornwall, ON K6J 4P3, Canada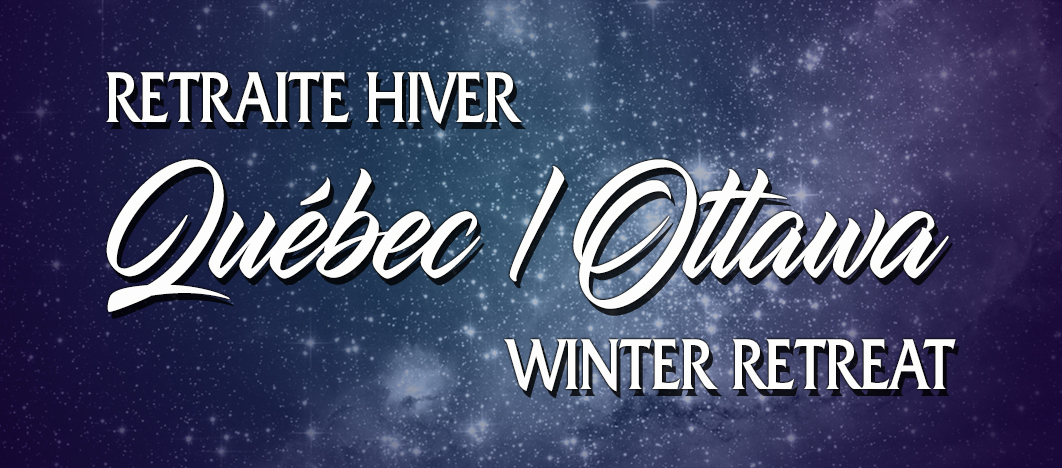 Les dates à insérer dans le calendrier des activités de votre église sont les suivantes : du vendredi 10 au dimanche 12 janvier 2020. L'événement aura lieu à l'hôtel Ramada situé au 800 avenue Brookdale, à Cornwall, Ontario, K6J 4P3. Le thème traité sera : En avant! inspiré par Philippiens 3 :13-14. Le prédicateur de l'heure sera l'évangéliste Joël Lopez, de l'Église de Dieu MIES.

La retraite coûtera 210$ par campeur. Les jeunes auront ensuite l'option de se rendre au camp par leurs propres moyens ou de rajouter un montant pour y aller en autobus scolaire. Il est important qu'ils vous précisent le moyen de transport qu'ils utiliseront lors du paiement de leur premier dépôt. Le montant de 210$ inclut cinq repas (trois repas samedi et deux repas dimanche), l'hébergement, ainsi que les activités prévues au programme.

Nous avons réservé un nombre précis de chambres pour cet événement, alors vos jeunes devront rapidement s'inscrire auprès de leur leader de jeunesse afin de réserver leur place. Ils devront lui donner un premier dépôt de 100$, au plus tard le dimanche 3 novembre 2019 (mais préférablement avant, car les places sont limitées!) et la balance de 110$ devra être remise le dimanche 22 décembre 2020.

*****ENGLISH TO FOLLOW*****
Friday January 10th to Sunday January 12th 2020. The event will take place at the Ramada hotel located at 800 Brookdale avenue, Cornwall, Ontario, K6J 4P3. The theme will be : No turning back! taken from Philippians 3:13-14. The guest speaker is evangelist Joel Lopez, from the MIES Church of God.

The retreat will cost $210 per camper. This does not include transportation. The youth will have two options: either go to camp by their own means or add an amount to go in a coach or school bus. This will be coordinated by you. It is important that the campers let you know which transportation option they choose when they pay their first deposit. The camp fee of $210 includes five meals (three on Saturday and two on Sunday), sleeping accomodation and the scheduled activities.

We have a limited number of hotel rooms booked for this event.. Therefore, your young people will have to register quickly to reserve their place. They will have to give you a first deposit of $100 by Sunday November 3rd, at the latest (preferably before because there is a limited number of places). The outstanding balance of $110 is required on Sunday December 23rd 2020.