Leadership Conference 2018
Leadership Conference 2018
Saturday, January 27, 2018

Important: This event has already occurred.

9:00AM - 5:00PM
Living Arts Centre, 4141 Living Arts Drive, Mississauga, ON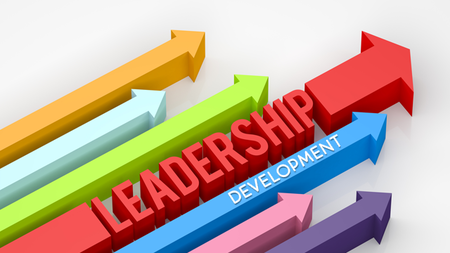 Dear Ministers/Leaders,
Greetings to you in the Mighty and Exalted name of our Lord and Saviour, Jesus Christ! I also extend to you and your fellowship many blessings for the Christmas season.
*APPLICATION FORM AVAILABLE BELOW*
I am once again excited to issue you and your entire leadership team an invitation to the COGOP Eastern Canada 2018 Leadership Conference. It will be held on Saturday, January 27th, 2018. This conference has become an annual gathering for Eastern Canada's leaders to focus on the development of the critical practices necessary to bring the Leadership Development vision for this region to fruition. Also, it is an opportunity for us as leaders to be inspired, empowered and refreshed so that we may continue to do His will.
Each year, the Leadership Development session strives to equip and empower leaders for the challenges of ministry, as well as to rejuvenate and motivate you to have a greater impact on your community. This year is no exception. Our hope for this year's conference is to give you an opportunity to deepen your understanding of The Change Process, with the help of our special guest, Bishop Carswell Leonard. We anticipate some of the outcomes from this year's conference will be:
To develop a deeper understanding the Contemporary LEADERSHIP CHALLENGES
To be able to identify the variables within the Change Process
To determine our readiness (preparation/plan) for Change
To harness insights and best practices of the leaders in Eastern Canada
To provide a forum for new and emerging leaders to share their voices
I would recommend that you extend a personal invitation to all members of your leadership team, seasoned existing leaders, leaders in training, emerging leaders and youth to accompany you to this conference. This will help in achieving one of our conference goals of providing a platform for new and emerging leaders to participate on a national level. Additionally, our National Youth Ministry Director, Kenold Knight, will be sharing his vision for Youth Ministry for Eastern Canada. This would be an excellent opportunity to have your youth team present to be engaged and inspired by his vision.
As you make preparations to attend, please bear in mind that the cost of the conference is $65.00 per person. In order to encourage our youth to attend, a special youth rate of $50.00 will apply to any youth application. The fee includes some light refreshments and a lunch. The early registration deadline is January 19, 2018. A late fee of $15.00 will apply after the due date. Please help me and the Administrative Office team to prepare for your attendance by completing and submitting the attached registration package. Should you have any questions, please contact myself or the Administrative Office for further conference information. I look forward to seeing you all. The location of the conference will be at The Living Arts Centre, 4141 Living Arts Drive, Mississauga, ON. L5B4B8.
Yours in His Service,
Leola Sullivan Leadership Development
Conference Contact information: Leola Sullivan - leolasullivan@hotmail.com or 416-786-8916; Dwain Rattray – dwainrattray@cogop.ca or 905–625–1278 ext.21
Registration form
*APPLICATION FORM AVAILABLE BELOW*
Available Files to Download
To download, right-click the file and select "Save link as".
Return to Events
---